Robert Schwentke Joins RIPD!
Hot off the upcoming Bruce Willis-Helen Mirren-starrer "Red", Robert Schwentke has been hired to direct the supernatural action film based on Peter Lenkov's Dark Horse comic, for Universal Pictures.
Ryan Reynolds will star as a murdered cop who enlists in the Rest In Peace Department, an afterlife law enforcement agency, for the chance to find his killer.
"Clash of the Titans" scribes Phil Hay and Matt Manfredi are writing the screenplay.
"R.I.P.D." is slated to begin shooting next summer with Mike Richardson and Neal Moritz producing.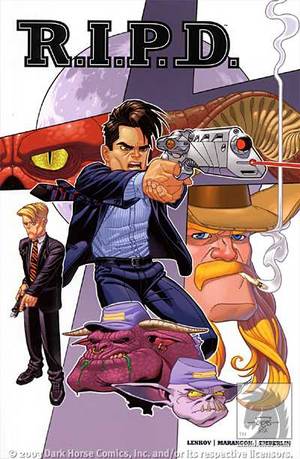 Posted: September 8, 2010