Emily the Strange!
Chloe Moretz, who earned a cult following as Hit-Girl in
Kick-Ass
, will star as the title character in a live-action feature-film adaptation of
Emily the Strange
. Universal Pictures has acquired the rights to the countercultural character created by Rob Reger in 1993.
Emily the Strange
is now licensed in thirty-five countries and published by Dark Horse Comics. "Rob Reger has created a truly memorable character and, in Chloe, we've found the perfect actor to bring her adventures to life," said publisher and producer Mike Richardson. "When I first met Chloe, I knew I found my Emily," Reger said. "She really identifies with and understands the character." Moretz is currently starring as a young vampire in
Let Me In
, the American remake of the Swedish film
Let the Right One In
. She is also expected to reprise her role as Hit-Girl in the
Kick-Ass
sequel.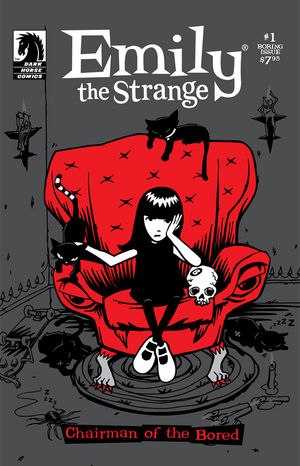 Posted: September 24, 2010